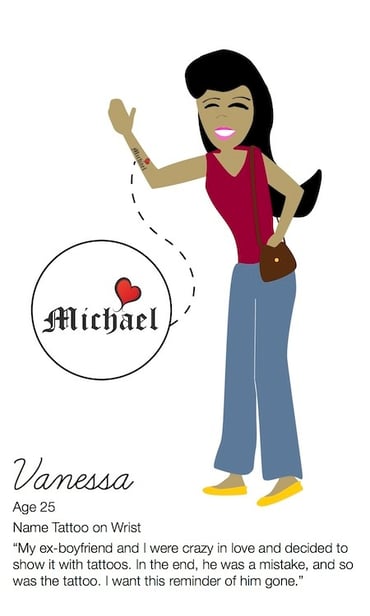 Valentine's Day is just around the corner, which means it's time to celebrate with your love. That said, sometimes before finding Mr./Ms. Right, you may have been with Mr./Ms. Right Now. You thought the relationship would last forever, enough so that you got their name tattooed on your body.

Now, with the most romantic holiday of the year approaching, you want to hide the tattoo of your former flame's name. Is there a way? Read on.

The Reasons People Get Tattoos Removed

Tattoos are the ultimate means of self-expression, and many people who get them think long and hard about what to get permanently inked on their bodies. With time, though, people may change their mind.