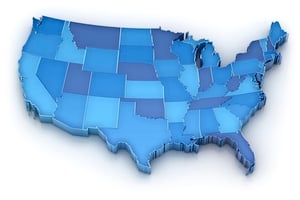 One of the most common questions asked by entrepreneurs entering the field of tattoo removal is, "can I perform laser tattoo removal in my state?"

While the answer to this question is not always clear, the short answer is typically yes, it can be done.
Entrepreneurs with no medical background in over 45 U.S. states operate highly profitable laser tattoo removal businesses on a day-to-day basis. Some states have no regulation on the subject, most require very little to be done, and a few have stricter regulations that favor medical professionals with advanced degrees.
Laser tattoo removal businesses exist in all U.S. states and territories and are established with an understanding of the legal requirements. Here, we are going to discuss the most common laser tattoo removal regulations found in the U.S., what the due diligence process looks like, and how Astanza can help you get started.
The Most Common Tattoo Removal Regulation
The vast majority of states do not require tattoo removal clinic owners or laser operators to have medical credentials, whether as a physician, nurse, or something similar. In fact, non-medical personnel make up the bulk of individuals active in the laser tattoo removal industry.
There are, however, a few exceptions to this rule, but the most common regulations include some combination of the following requirements:
Use of an FDA cleared device for the removal of tattoos.

A physician medical director affiliated with the practice.

A certified laser operator with at least 16 hours of hands-on training.

A laser operator with laser safety training and certification.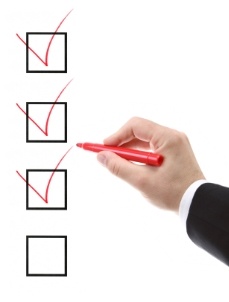 For entrepreneurs – seasoned or otherwise – these tasks should not be daunting. Any reputable laser company will sell you a device that is cleared for use in the U.S., well-known training organizations (and laser companies) will provide the training needed for certification, and medical directors are surprisingly easy to come by when you look in the right places.
Astanza has helped many hundreds of entrepreneurs in variously sized markets across the U.S. find a medical director by providing the resources to do so. A medical director is an off-site physician licensed in your state that supervises the laser operations at your clinic practice. This role generally requires only periodic check-ins and availability at the discretion of the physician; ultimately, a limited responsibility position for the doctor.
Other, more highly regulated states, require a physician medical director to be "on the premises" in addition to an advanced or mid-level practitioner operating the laser system. These states are the exception, not the rule.
An Overview of the States' Regulations
State regulations for this popoular procedure are very much like a bell curve with many variations in laws. A small number of states (e.g. Colorado, New York) have little to minimal regulation for laser tattoo removal. An equally small number of states (e.g. Ohio, New Jersey) only allow physicians to fire a laser device.
Most other states fall in the moderate area that requires simply a medical director and a trained and certified laser operator, possibly one that is also a mid-level medical practitioner (e.g. RN, PA, NP). To get a better sense for the range of strictness, see the state guideline examples and graphic below: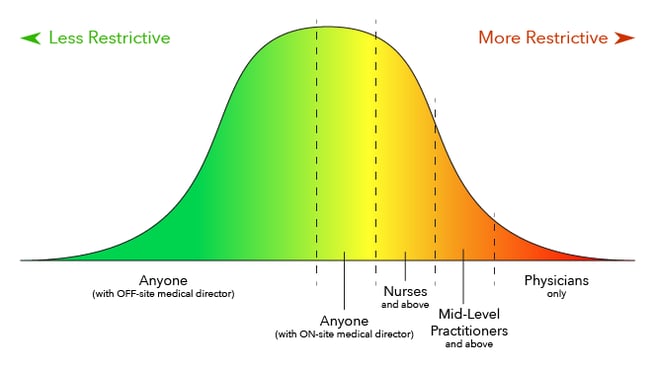 Entrepreneurs continue to open successful tattoo removal clinics across the U.S., even in states with more advanced regulations. Various business models have been used all across the country for tattoo removal businesses that make several hundred thousand dollars in profit annually.
Astanza representatives want to share their knowledge with you to help you make the most of your market. It is important to note that doing your due diligence is a better business practice, regardless of the industry of interest.


Due Diligence for Laser Tattoo Removal
Each state sets its own regulations for laser tattoo removal – who can fire a laser, who can delegate the procedure, and who can own the laser device. It is usually the respective state's medical or licensing board that puts forth the ruling.
We've compiled a document that hosts the contact information for the relevant governing body in each state. When contacting the respective agency, please keep a few of these tips in mind:
Many states have no or poorly understood regulation for the removal of tattoos with a laser device, therefore no information exists. The receptionists that answer the phone will generally say "no" to your question, even if they have no idea what you are talking about.
The tattoo removal procedure and technology is often confused with other more widely known procedures, such as hair removal.
State board employees have claimed that local (i.e. county) governments set the regulations for tattoo removal when they cannot quickly and clearly locate the proper information.
Misinformation about laser tattoo removal regulations (or lack thereof) has been given out by state agencies under the assumption that removing a tattoo is similar to that of hair. It's not!
>> State Medical & Licensing Board Contact Information PDF >>
Astanza's representatives are well-versed in laser tattoo removal and have helped clients across the United States (and world) build laser tattoo removal practices – all it takes is a little bit of research. Starting the research by looking at the competition in your area might be a good start, and Astanza's experts can help point you in the right direction.
---
Like any business, a laser tattoo removal clinic may take a bit of leg work while starting up. However, partnering with the right company will put you in a significantly better place and allow you to become much more profitable, faster.
Though the answer to the regulations question is not always clear, the most successful tattoo removal business owners don't blink an eye. Even though most state medical boards do not have strict requirements, it is always in a business owner's best interest to have a physician tied to the clinic as a medical director.
Since most U.S. states' laser regulations are not purely black and white and often require several contact attempts with the state, often the fastest, most accurate method of finding up-to-date laws is through legal counsel that is familiar with the medical laws in your state. Consulting with an attorney on this matter is a simple, few hour long process that is ultimately worth the cost for both peace of mind and business legitimacy.
For more information about the regulations in your state and how to find them out, contact an Astanza industry expert at (800) 364-9010.
Learn More
Check out these other laser tattoo removal resources from Astanza:
Note: This content was not crafted by a lawyer, and nothing on this page is intended to be legal advice. Nothing can replace the authority of a licensed attorney in your state.