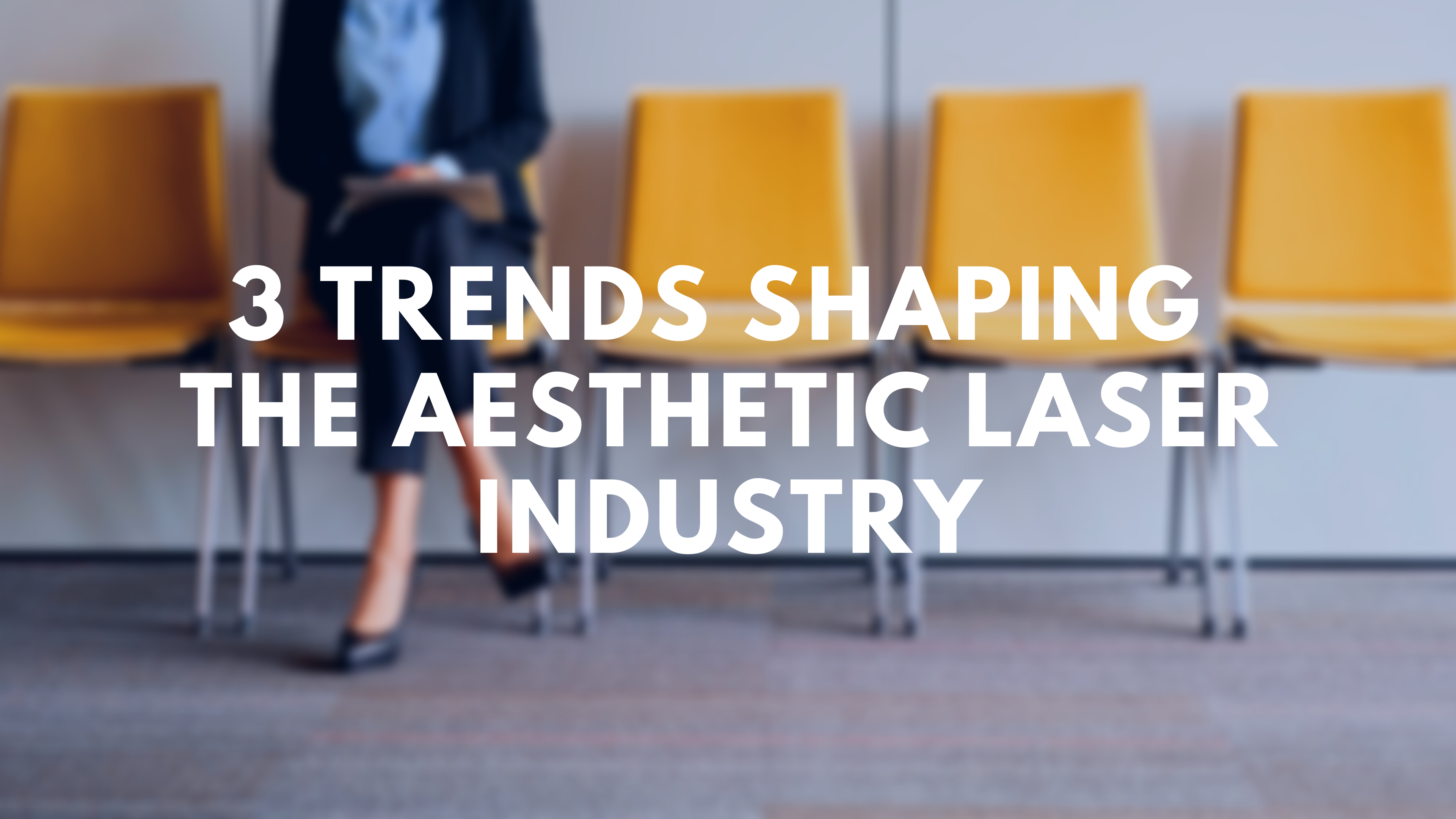 In a market that's constantly evolving, it's important to stay on top of the latest trends that can affect your aesthetic clinic and how you serve your patients. Frequently, we've seen how a shift in patients' needs and expectations call for a change in the way clinics operate and market themselves. In a booming industry like the aesthetics market, adapting to new trends is crucial for clinics to survive.
This trend remains true: Patients still want aesthetic treatments. However, they need them to fit into their already busy lifestyles. This need is especially true for young professionals, new moms, and anyone who has a lot on their plate. Not everyone can commit to taking 2-3 days off work and avoiding sun exposure after a deep, ablative skin resurfacing treatment. Most people can, however, incorporate one makeup-free day and extra moisturizing into their routine after a simple "tune-up" treatment.
1. The "lunch break laser treatment" is IN.
The "lunch break laser treatment" is becoming more common, where people slip out during their workday to take care of a few personal things, including getting a laser treatment. The faster and more swiftly you can move clients through their appointment, typically the better. We don't want to rush them out the door (be sure to allow time for friendly conversation and questions), but try to keep a steady rhythm throughout the day to keep everybody on pace.
2. Patients won't tolerate an undesirable experience.
Patients don't want to compromise their experience at your clinic, especially in elective medical procedures. There's too much information out there for patients to be able to justify staying at a clinic that administers uncomfortable procedures, has unfriendly staff, ineffective treatments, the list goes on. Patients typically won't sacrifice treatment speed and comfort just because "they've always gone somewhere." Most of these treatments are purely elective, so people probably won't be in dire straights if they stopped getting treatments altogether either. Make it easy for them to want to stay.
3. Patients will research and compare your technology against your competitors'.
It's not just about the most affordable option anymore. ALWAYS consider the patient experience when researching new laser technology. Patients are looking for faster treatments, but they don't want to compromise on comfort. Information is at our fingertips, and patients can easily research the laser equipment you and your competitors are using for the same treatments. For example, look for laser equipment like the MeDioStar, that prioritizes the patient's experience and results (featuring multiple options for different spot sizes, built-in 360 degrees skin cooling system, and other features that put patients' safety and comfort first).
Audit Your Clinic to Find Areas for Improvement
It's essential to examine every aspect of your operation to see where you do (and don't) meet patients' needs that stem from these recent trends. Survey your staff, leadership team, investors, and patients to gain a more balanced perspective of your clinic's performance and areas where you can improve.

To get the full list of industry trends, click here or below to watch the webinar, 2020 Aesthetics Trends and How They Affect Your Business!