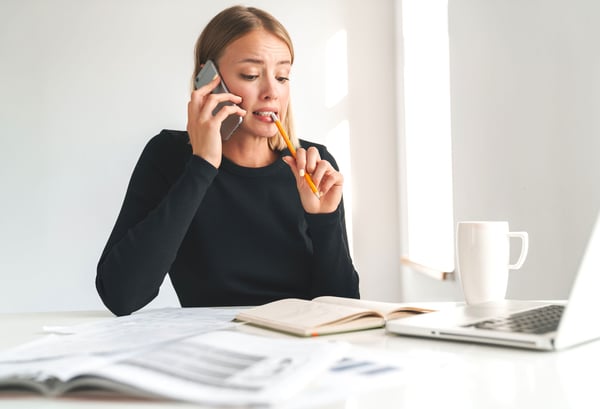 There are many common financial transactions or loans that most Americans apply for and receive throughout our lives. The two most common financial transactions are vehicles (cars, vans, boats, motorhomes, etc.) and residential housing. As these are the two most common large financial transactions that most consumers are familiar with, we typically assume that the financial structure, banks that provide the loans, and payment arrangements are the same for every financial transaction. While that may be true in terms of down payments, credit scores, principal, and interest rates, not every loan is the same. When getting a loan for an aesthetic device, it's important to remember that all loans are not created or structured the same.
Because many consumers have a misconception that all loans are the same, they're more prone to making a mistake when purchasing a new or pre-owned tattoo removal laser or aesthetic device. To simplify financing and buying a new aesthetic laser, we put together some information on common mistakes people make when investing in capital equipment like aesthetic lasers.
1. Assuming They're Unqualified
When moving forward with starting a laser tattoo removal business or expanding a med spa/salon to include aesthetic laser services, one of the biggest mistakes business owners make is assuming that they are not qualified to receive a loan. Each lending institution has differing lending requirements and underwriting criteria, so sometimes getting approved for a loan depends on the finance company you choose.
Rather than automatically assuming you are not qualified or creditworthy and not applying for a loan, you can take an intermediary step that doesn't count as a hard credit pull. Try to get "pre-qualified" for a loan. You may think that "pre-qualified" and "pre-approved" are the same thing, but there is one crucial distinction. A pre-qualification doesn't act as an offer of credit if you are pre-qualified. This serves as an indicator of your potential to be approved for a loan. On the contrary, submitting for a "pre-approval" allows a company to extend a line of credit to you based on your creditworthiness. In summary, "pre-qualification" doesn't act as an offer of credit and is a proxy for your ability to obtain a loan. A "pre-approval" provides you with a credit offer at a specific rate from a company that you can use to move forward on your purchase.
Another reason to obtain a loan and not assume you are unqualified is that banks have various lending terms for different credit profiles. Just because your credit score isn't 800+ doesn't mean you can't obtain credit. It does mean that while you may get a credit offer, the interest rate and down payment requirement may be higher.
Don't assume you can't qualify for a loan, and don't stick with just one lending institution.
2. Utilizing Your Local Bank
Local banks, including national banks like Chase and Wells Fargo, often have stricter underwriting policies and guidelines and won't approve many types of loans or those with limited business or banking histories. Not only do local and national banks more closely scrutinize each loan, but they're also slower to act and take longer to close on your loan. Smaller, more boutique firms that specialize in financing start-ups or those with limited credit history can sometimes turn a loan application around in a matter of days compared to the weeks it takes with a local or national bank.
Often, when using a smaller, boutique finance company, loan terms are just as favorable as big banks and usually more flexible in terms of down payments and underwriting criteria.
3. Thinking They Need to Put Down 20% or More
When many consumers, including those looking to purchase lasers, begin the purchase process, they often believe that they must present a large downpayment similar to many mortgages. A larger downpayment can help lower your payments and length of the loan, but usually, as long as you have good credit, a massive down payment isn't always necessary. Using smaller finance companies vs. larger banks, you will find that payment terms and deal structures are much more flexible and more comfortable to structure.
If you have questions about the process of purchasing an aesthetic laser, please join our upcoming webinar on November 17, 2020, at 1:00 PM CST featuring Astanza President David Murrell and Geneva Capital's Chris Kleine to learn more. This webinar is free to view, and a recording will be available to all registrants after the live-stream. Click here or the image below to register to watch!