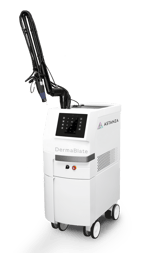 Astanza is excited to announce the launch of the newest device in our comprehensive lineup of aesthetic lasers - The Astanza DermaBlate!

Already making waves in 2019, The Astanza DermaBlate laser is the gold standard for dermatological treatments. One of the top selling Erbium:YAG lasers worldwide for 20 years, the DermaBlate's technology challenges industry standards to provide a better experience for patients and practitioners, earning the title as the "Most powerful, versatile, and controllable Erbium laser in the world."

The DermaBlate performs skin resurfacing, deep ablation, and other safe and gentle treatments. Users notice a significantly shorter healing time and very few, if any, side effects compared to treatment with CO2 lasers.


LEADING TECHNOLOGY -
GIVING SKIN RESURFACING A REFRESH

Practitioners agree that the DermaBlate's leading technology sets it apart from other resurfacing lasers. These user-centric technology adaptations optimize treatments for both patients and practitioners:

HOMOGENOUS BEAM PROFILE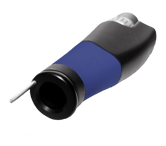 The DermaBlate's versatile VarioTEAM handpiece features an advanced optical system which guarantees a homogenous beam profile.

With the advantage of a homogenous beam profile, users notice no hot spots or uneven delivery during treatments. Spot sizes are easily switched by turning a ring on the handpiece, and new spot size adjustments are immediately recognized by the device. Adjustable pulse lengths for cold, warm and hot ablation allow fully ablative or non-ablative treatments with limited thermal damage. Using the homogenous beam profile means practitioners can provide safe and precise treatments every time.

SMOKE EVACUATION SYSTEM (SES)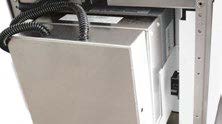 The DermaBlate features a patented integrated Smoke Evacuation System (SES) built into the device. Using an exclusive handpiece design, the Dermablate achieves optimum aspiration of particles, protecting both patients and physicians. Not only does the Smoke Evacuation System use noise-reducing technology, it also features automatic activation easily accessed through the footswitch. No additional smoke evacuation device is required.


TUNABLE FOOTSWITCH AND ADJUSTABLE PULSE LENGTH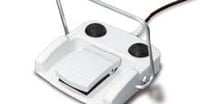 This is the first laser that allows users to adjust the fluence by foot for an efficient workflow. The Astanza DermaBlate's adjustable pulse length allows different applications for different effects on the skin: cold, warm, and hot ablation. The adjustable pulse length allows for a range of treatments from light skin resurfacing (the Celebrity Peel) to full skin resurfacing.


VERSATILITY FOR A VARIETY OF TREATMENTS

Using these various technical enhancements, the DermaBlate is able to safely and gently perform various skin treatments ranging from simple benign lesion removal and wrinkle-reducing procedures to full skin resurfacing and deep ablation. Multiple treatment modes and pulse lengths provide the ability for full skin ablation while limiting side effects and any bleeding that may occur when using a CO2 laser.

View more before-and-after treatment photos with the Astanza DermaBlate here.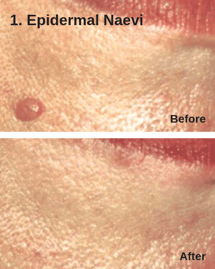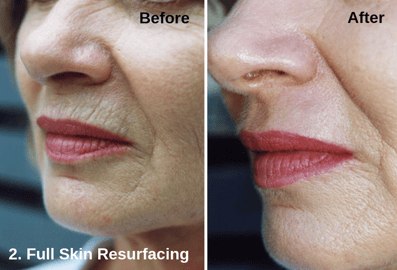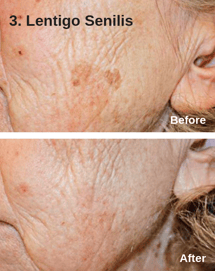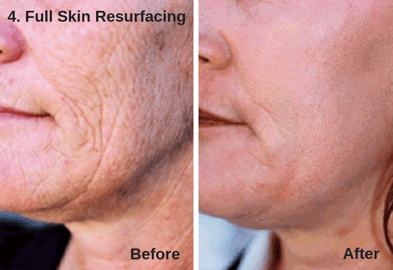 Using its versatile features and homogenous beam profile, the Astanza Dermablate is capable of performing various treatments, ranging from from benign lesion removal to deep ablation and full skin resurfacing, safely and precisely every time. Trusted by physicians worldwide for more than 20 years, the DermaBlate is proving itself to be the most powerful, versatile and controllable Erbium laser in the world, and the first choice for elite skincare and aesthetic practices.

Learn more about the Astanza DermaBlate, its capabilities and how it can grow your business, here. Always feel free to contact your Astanza Representative with any questions you may have regarding the Astanza product lineup, VIP service plans, training opportunities and events! With plenty of other big things coming in 2019, we'd be happy to answer your questions and help you stay current!

VIEW ASTANZA DERMABLATE INDICATION OVERVIEW AND TECHNICAL SPECIFICATIONS

PRE-RECORDED WEBINAR



Meet the Astanza DermaBlate, the newest Erbium YAG laser that's revolutionizing skin resurfacing and ablation. Learn why the Astanza DermaBlate is the most powerful, versatile, and controllable Erbium laser on the market.

CLICK HERE TO WATCH THE PRE-RECORDED WEBINAR


1) Photo courtesy of Dr. R. Hartmann, Blaustein, Germany. 2) Photo courtesy of Dr. D. Fleming, Australia. 3) Photo courtesy of Dr. Said Hilton & Heike, Heise, Germany. 4) Photo courtesy of Dr. D. Fleming, Australia.