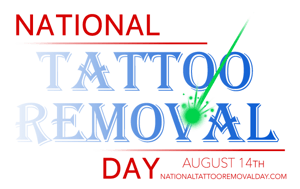 Today is a particularly special day because we at Astanza are announcing a project that we've been planning for quite some time. Astanza has worked with the National Day Archives to observe for the very first time in history: National Tattoo Removal Day on August 14th!
You read it here first! August 14 has been officially registered as
National Tattoo Removal Day
. As the number of laser tattoo removal procedures continues to increase each year, it only made sense to dedicate a day to celebrate this innovative procedure, support the patients that seek laser tattoo removal, and recognize the practitioners that provide this cutting-edge procedure.
National Tattoo Removal Day embraces all motivations for laser tattoo removal and encourages patients with tattoo regret to connect with a laser tattoo removal clinic and remove their unwanted ink. Laser tattoo removal is used to completely remove unwanted tattoos, selectively remove specific parts of a tattoo, and lighten tattoos in preparation for a cover-up tattoo.
You may use the official National Tattoo Removal Day logo to promote National Tattoo Removal Day as well.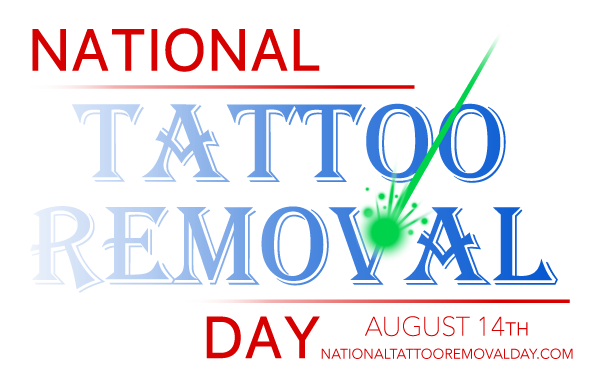 We encourage all tattoo shops, physicians, medical spas owners, and entrepreneur clinics to join us in celebrating National Tattoo Removal Day! You can use the hash tag #NationalTattooRemovalDay when posting images and other content about National Tattoo Removal Day. Visit
nationaltattooremovalday.com
for more information.