So, you say you want to open a laser tattoo removal business? Congratulations! Having a dream and a goal is the first step in the right direction, and the laser tattoo removal industry is growing rapidly with millions of Americans wanting tattoos removed. It's crucial in the early stages of researching the laser tattoo removal industry in your area to conduct a competitive analysis of your market.
There are dozens of factors you can take into consideration when deciding to open a laser tattoo removal studio or add tattoo removal as a service at your existing location. Among the most critical decisions you need to decide upon are: Where your site should be, what type of technology you will be using, and how you will differentiate yourself from your competitors?
Let's take a look at each of these factors that can make or break a new laser tattoo removal business, starting with location, location, location!
---
Location
Determining the best city, town, or designated market area (DMA) to open your laser tattoo removal practice is essential for business planning. A good idea is to look at primary census data to determine the size of the target population in your area. For instance, if you live in a small town or smaller city, you want to have a large enough population to get enough business for your laser tattoo removal studio. Within that population, you would need to have a sufficient number of tattooed individuals to generate enough business. The larger the population, the more significant potential for people with tattoos and, therefore, more potential for wanting a tattoo removal treatment. If you're going to open in a small town or city, you might have to expect that your clients would have to drive a little further to get to your location.
The next thing to think about is how many competitors are doing laser tattoo removal in the area you are looking to open your practice. The larger the population, the more tattoos and opportunities for a laser tattoo removal business. Suppose you only have one other competitor in your target market, and they are located on the other side of a mid-size city. In that case, you can divide the audience and not worry too much about your competition.
Another quick tip on location: You don't have to have storefront space next to Starbucks or Best Buy. Laser tattoo removal isn't an impulse purchase, and most people don't walk by a laser tattoo removal studio and suddenly decide they want to get a tattoo removed. However, getting a tattoo may be a different story. Still, for the most part, if you can find a location that's in a busy area but possibly not on a main road or highway, you can get some fantastic deals on leases or purchasing a new home for your laser tattoo removal business.

Laser Tattoo Removal Technology
The next critical thing to look at when developing your marketing plan and sizing up your competition is understanding what type of technology, specifically laser tattoo removal technology, which your competitors are currently using. Having knowledge of what technology your competitors are using can help inform your purchase options.
For instance, if you are in a market and most of the laser tattoo removal companies are using older, under-powered tattoo removal lasers, you may want to consider purchasing a tattoo removal laser that's newer and more advanced.
Using state-of-the-art technology like the Astanza Duality laser, the leading choice for laser tattoo removal practitioners worldwide, can help set you apart from competitors that may be using inferior devices and some that aren't even FDA cleared. Widely regarded as the industry's flagship system, the Duality laser is trusted by skilled tattoo artists, medical spas, top physicians, and leading tattoo removal clinics worldwide.
Client comfort is also an issue with laser tattoo removal. The best practitioners routinely use a cryo chiller before, during, and after treatments to help reduce discomfort and reduce swelling.
Okay, so you now have a great location and have determined which technology you will use. The next component you want to look at is what type of marketing you expect to do and what is already being done by competitors in that marketplace.
Marketing
Let's say if you are looking to enter the market after an analysis of your competitors, everything is pretty much equal. What's going to determine the success of one company over another? If you answered "marketing", you hit the nail on the head. When competitors are going after the same or similar customers in a marketplace, they compete in many areas — price, location, technology, etc. Also, are there niche demographics that you want to target, such as veterans, soccer moms, LGBTQ+, or younger adults? If no one is targeting soccer moms for aesthetic services and you make that a focus, you can win over a majority of that clientele and do very well. However, if someone else in your market goes after that same niche, it can become much more difficult and costly to go after that market segment.
This is why you not only want to look at the location, technology, price, and other factors when gauging your competition in a given market, but also take a look at overall marketing efforts and how strong your competitors are in that aspect of their business operations.
After all, you can go head to head in the same market with another laser tattoo removal provider if they don't have many before and after photos, few or zero Google reviews, and their website looks like it was built in 1994 by a 6th grader.
If you are looking to open a laser tattoo removal practice and would like a thorough workup of what competitors are in your market, what technology they are using, and help with other aspects of the startup process, reach out to Astanza Laser. We work with more entrepreneurs and start-up laser tattoo removal businesses than any other company in the industry and are here to help.
The Astanza Experience
One of the best ways to size up your laser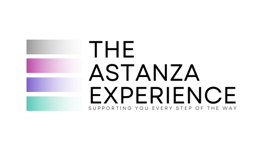 tattoo removal competition is to become part of
the Astanza Family as one of our clients. The Astanza Experience features our 3-business day service guarantee, lifetime training and clinical support, and comprehensive marketing support, including 60 leads in 60 days for your business, giving you the tools you need to set yourself apart from the competition.