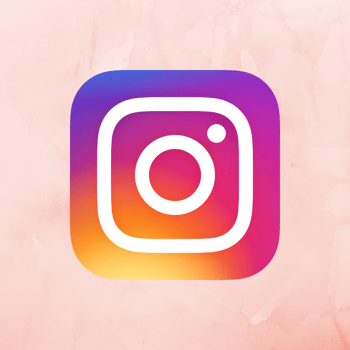 There is always something new for medspas and aesthetic practices to learn about social media, including some really cool things you can do to promote your aesthetic business online.
Instagram, Facebook, YouTube, TikTok, and Snapchat (to name a few) are popular platforms your med spa can use to draw potential clients to the top of your marketing funnel, generate new appointments, and convert first-time buyers into life-long customers.
This blog is designed to help med spa owners and aesthetic practice marketers by providing tips on using Instagram Posts, Instagram Stories, Live videos, and IGTV to promote your hair removal, tattoo removal, or other aesthetic laser services. Becoming an experienced social media expert can help you better manage your laser tattoo removal studio or med spa's Instagram account and increase the effectiveness of your efforts.
Instagram Post
An Instagram post is one of the most common ways to build your medspa social media awareness. Posts form the bulk of content on Instagram and are what most people think of when they hear about Instagram.

Instagram posts consist of either photo or video content and automatically show up in your followers' feeds. Posts with captions of 138 to 150 characters carry the most impact. However, you can post captions up to 2,200 characters long, including several strategic hashtags (#lasertattooremoval, #laserhairremoval, etc.) to optimize the post and draw more traffic.
Instagram posts remain public on your profile forever until you delete or archive them, meaning you can accumulate views over a long period. Posts are great for content that is:
Evergreen: People can see it forever, not time-sensitive.
Curated: High-value content for new and current medspa customers.
Designed for reach: More likely to reach and appeal to new audiences.
Soundless: Gets the word out about discounts and specials on hair removal and tattoo removal service, even if viewers turn their sound off.
Instagram Stories
Instagram Stories adds another layer to social media for aesthetic practices. Stories last up to 15 seconds and disappear after 24 hours. Pro Tip: you can feature your favorite Instagram Stories in your highlights to keep them around longer.

Unlike posts that are published in the tiled gallery on your business's profile or in your followers' feeds, Instagram Stories appear in the top billing of the app. They display in a vertical photo or video format compared to the traditional square shape of posts. Due to their ephemeral nature, stories tend to be less formal and more fun than posts. For example, Stories can be edited with unique filters, effects, and stickers that aren't available for posts. Many marketers also prefer to use Stories for the content they don't necessarily want to post on their tiled profiles, allowing them to keep their profiles well-curated layout for their profile's brand aesthetic.

Furthermore, Stories are an excellent tool for fueling direct messages with customers and potential consumers and gaining real-time engagement for your Astanza laser boutique business. As with Instagram posts, tagging other Instagram accounts in your Stories can help your reach and help you engage with new audiences.
Instagram Live
Instagram Live is another excellent use of social media for medical spas. You can use live videos to answer questions from your audience in real-time or to create a more interactive space. Instagram Live is a great way to showcase events such as grand openings, a new location, new products, or unique service offerings. You can also record your Instagram live sessions and repurpose them for IGTV.
Whenever you host an Instagram Live, your followers will automatically receive a notification inviting them to join. Your profile photo will also appear at the top of your followers' feeds and Stories and feature a colorful ring around it with the word "Live" underneath. Marketers can also pin a comment for viewers to see and respond to during the Live video and are a great way to frame the subject of your video, especially for viewers who join late. Live videos can also feature another person or business, which is perfect for interviews or collaborations with similar aesthetic businesses, brands, and influencers who can promote your services and products.
For aesthetic practices, live treatments are a great source of content. Filming live treatments is an ideal way to showcase popular treatments, highlight how easy laser treatments are to perform, and demonstrate to prospective clients an inside look to your practice as if they're right there in the treatment room.
IGTV
Instagram Television or IGTV allows you to share 60-minute video posts about your aesthetics business. In 2020, Instagram opened IGTV posts for monetization, making this a valuable component in your Instagram for hair removal or tattoo removal marketing.
IGTV posts remain available in your archive, unlike Stories, which get deleted. They also have a separate dedicated tab in the profile of your Instagram account, making it easy for customers and potential clients to navigate to them.

Businesses can share sneak peeks or previews to promote their latest IGTV video. IGTV previews are 1-minute snippets of your IGTV videos that can be shared on your Instagram feed. After one minute, an option will appear for viewers to click and "watch the full video on IGTV."

With IGTV posts, laser aesthetic business owners can intensify their interaction with their existing Instagram audience. When creating an IGTV video, don't be afraid to get creative! Not all content has to be stiff or strictly professional. All you need for a good IGTV post are great ideas and a smartphone. This is a highly effective channel to hook prospective clients and draw them into your marketing funnel.
Instagram Pro Tips
Here are a few pro tips to further optimize your Instagram marketing campaigns:
Create stories, posts, and IGTV content that gives your audience a behind-the-scenes look at how your practice operates. This tell-all approach can help you build an effective Instagram campaign for laser tattoo removal, laser hair removal skin resurfacing, or other aesthetic laser treatments.

Show before and after pictures and videos for your aesthetic clients. By showcasing positive reviews and before and after images, you can get your prospects excited about experiencing your services.

Use branded graphics in the credits, intro, and other appropriate places to raise awareness for your business or additional revenue stream.
Regardless of how you decide to use Facebook, Instagram, or any social media platform for that matter, one thing holds true… make sure to get a signed media release from anyone that will be featured in your videos. A signed media release or patient consent form should be obtained before you start filming or photographing instead of being an afterthought.
Follow the Astanza Instagram accounts New Look Laser College, Astanza Tattoo Removal, and Astanza Laser for more great examples on how to promote your laser services using social media.