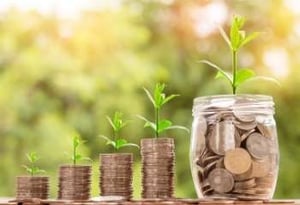 Are you interested in reducing your 2021 tax bill and increasing revenue in 2022?
Thanks to Section 179, now is the best time to accelerate your tax benefits and save on capital equipment purchases. Purchasing an aesthetic laser for tattoo removal, hair removal, skin resurfacing, or other aesthetic lasers are prime examples of qualifying capital equipment for the Section 179 deduction.
Best of all, Section 179 is applicable to purchased, leased, AND financed equipment and can help small business owners–like medspas, tattoo shops, and laser clinics–save thousands on their next tax bill.
As the official Section 179 site states, "It's an incentive created by the U.S. government to encourage businesses to buy equipment and invest in themselves."
What is Section 179?
Section 179 is a tax code that allows businesses to write off the cost of equipment acquired in 2021 as an expense this year rather than writing off smaller amounts over the next 3-5 years. This tax code allows for a significant tax reduction in the current year versus amortized payments over the life of the asset purchased.
Are There Deduction Limits?
Yes, there are deduction limits to the Section 179 deduction. However, for many capital purchases, such as hair removal or tattoo removal lasers, the deduction limit is high enough that the purchase of an aesthetic laser will usually be under the deduction limit.

In 2021, a business can deduct 100% of the cost of qualifying equipment acquired in 2021 up to $1,050,000.

Geneva Capital, one of Astanza's finance partners, posted an informative video about the Section 179 deduction. We have included it below for your information.


What Other Limitations are There?
Section 179 initially intended to benefit small and mid-sized businesses. For that reason, there ARE limits in place:
The equipment must be purchased AND put into service during the current year (on or before December 31, 2021).
The total cost of all qualifying equipment acquired by one business cannot exceed $2,620,00 for the year. And the Section 179 benefit begins to phase out dollar-for-dollar after $2,620,000, which means the deduction goes completely away after $3,670,000.
Get Pre-Qualified
If you want to purchase a laser in 2021 and qualify for financing, a great way to get started with the laser buying process is to get pre-qualified. Getting pre-qualified doesn't impact your credit score as it doesn't initiate a hard credit pull.

*Astanza Laser and Geneva Capital recommend each customer review their own situation with their tax advisor. All financial transactions are subject to equipment and credit approval.