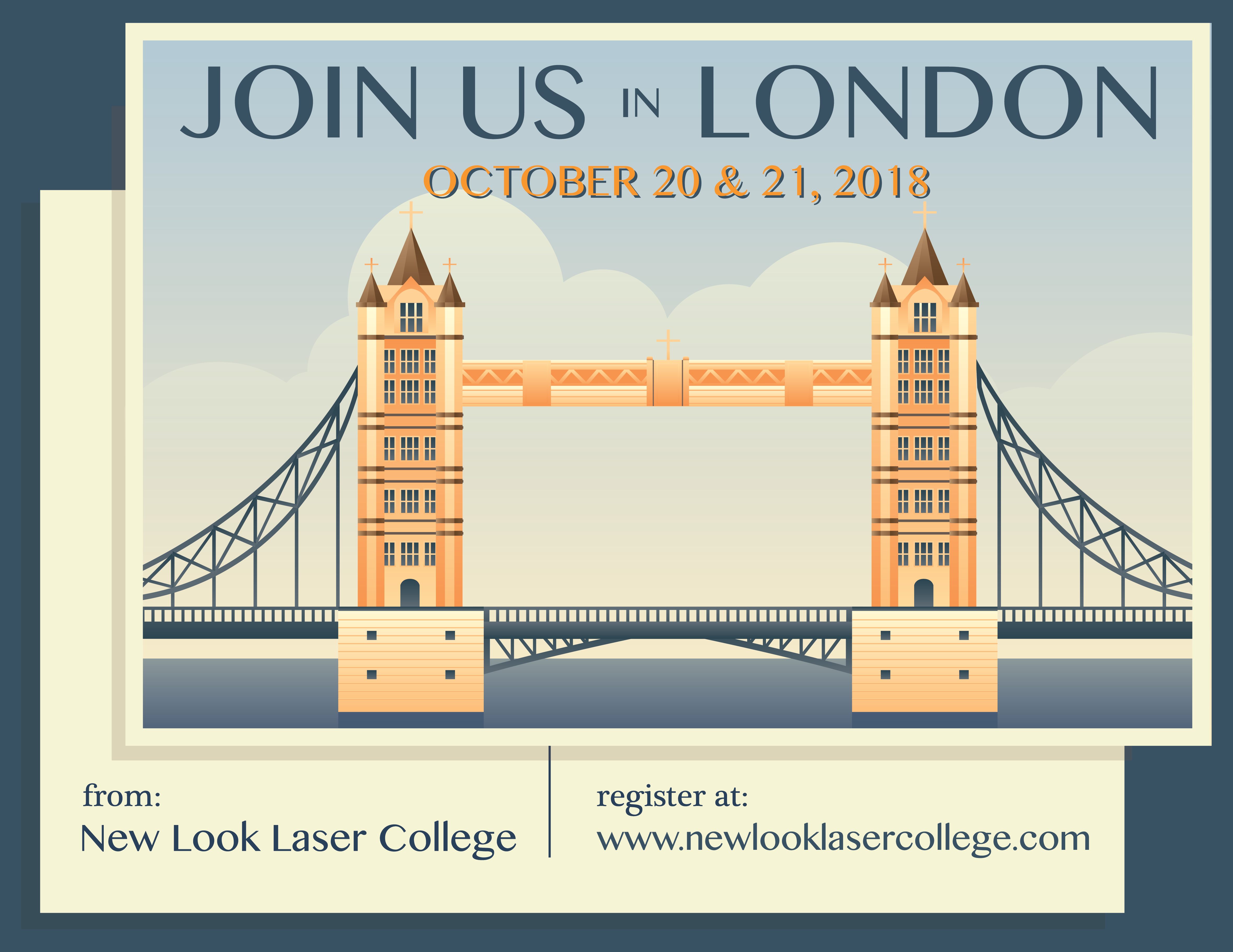 The wait is finally over! Our long-awaited October Europe course finally has a destination. New Look Laser College is very excited to announce that we will be heading to London for our October 20 and 21, 2018 training course. Students in London will be able to receive expert training from our leading laser tattoo removal instructors.
Following Amsterdam and Prague, London will be the third European destination for New Look Laser College to visit this year. As tattoo popularity in London and the United Kingdom continues to grow, so does the percentage of tattoo regret and the demand for laser tattoo removal practitioners. New Look Laser College cannot wait to educate and interested individuals in the practice of advanced laser tattoo removal.
The 2-day course will take place at the Radisson Blue Edwardian off Mercer Street on Saturday and Sunday, October 20-21, 2018. Students will receive extensive didactic training and go over course material including laser protocols, laser safety, clinic operations, laser physics, and business and marketing strategies. Students will also receive hands-on training and get the opportunity to practice on real patients with diverse skin types and tattoos.
New Look Laser College has trained thousands of students worldwide from various different professions. Whether you're a physician interested in adding tattoo removal to your existing practice, a tattoo artist interested in using laser tattoo removal to fade tattoos for cover-ups, or an entrepreneur interested in starting your own laser tattoo removal business - New Look Laser College is the right course for you!
Registration for our London course is now open and spots are filling up quickly. To reserve your spot today, click here. To see other upcoming 2018 courses, click here. To gain more information about New Look Laser College, call (281) 846-5890, email info@newlooklasercollege.com or visit newlooklasercollege.com.