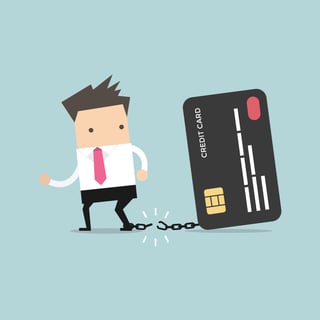 As we discussed in our previous article, online advertising like Google AdWords is the quickest and most effective paid method for marketing your laser tattoo removal business. However, there are multiple ways to generate press, increase website traffic, and reach potential customers without spending a single dollar.
Whether you have an established clinic or are just entering the laser tattoo removal field, free press and marketing are things every business can take advantage of and benefit from. In this article, we will outline some of the most successful marketing methods Astanza clients have used to market their business with no cost.
---
Blogging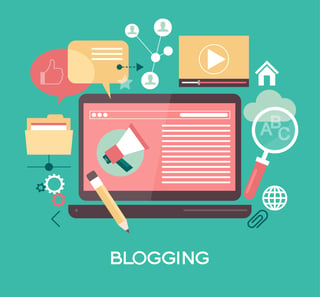 Blogging is one of the easiest ways drive traffic to your website. Aside from it being free, one of the best things about blogging is that it supports your website's search optimization. Search engine optimization (SEO) is an organic tool that helps rank your website on the first page of search results for a specific keyword or group of keywords. For a laser tattoo removal business, there are not many core pages needed on the website. There are basic pages that talk about the clinic, the procedures, before and after pictures or results, frequently asked questions, etc. But other than that, the number of pages on a site are few.
Blogging helps index more pages onto your website, thus creating more opportunities for your site to show up in search engines. Blogs can also be shared via social media platforms like Twitter, LinkedIn, Facebook, etc. This creates more awareness to audiences that you may not have yet reached. Blogging may seem tedious and time consuming to some, but it is actually very easy to do and will help your business significantly in the long run. Be sure to write about topics related to the tattoo removal business and target market. The more information you have about laser tattoo removal, the more authoritative and credible you will seem to potential clients over competitors.
Social Media
Social media is a great way to gain new clients while nurturing relationships with existing ones. Furthermore, social media is cost-effective. Other than your time, it costs absolutely nothing to make a Facebook post, send out a tweet, or record an Instagram video. As mentioned previously, social media is a great platform to share blog content. Sharing content through social media creates new opportunities to have your website get in front of potential clients who may like or even share your content on their own social networks, thus further growing your network. In addition to blogs, many businesses also use social media to share their current specials and deals.
Social media is also a great tool for offering customer service. Social media allows you to directly answer customer questions, address comments, and resolve concerns in real time. Consumers who receive a quick response through social media are more likely to trust and recommend that business to other people.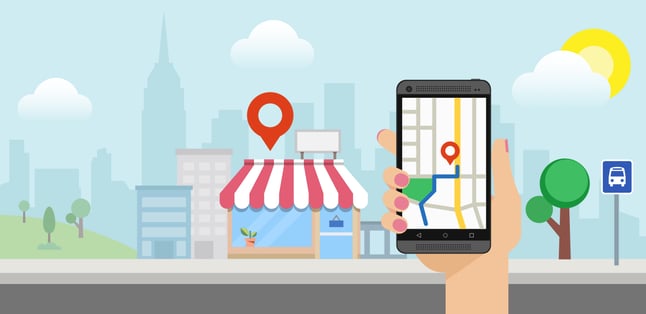 The main social media profiles we recommend for laser tattoo removal businesses are Facebook, Yelp, Google+/Google My Business, and Instagram.
Facebook is one of the biggest social media platforms and offers a wide variety of demographics. This medium is easy to manage and is the best for targeting a specific audience.
Yelp helps cultivate customer ratings and reviews for your business. This medium can help connect you with customers in your local area and quickly respond to both positive and negative reviews. A good tip is to ask for a review right after a customer has complimented your work.
Google+ is another social media platform that can help generate reviews. Google My Business creates more opportunities for your business information to be shown in search engine results (i.e. phone number, Google Maps listing, business hours, etc.) The greatest benefit of setting up a Google My Business account is that you can connect it to your Google Adwords account so that your business information and map listing emerges whenever your ads appear.
Instagram is a social media platform that allows users to share pictures and videos. Laser tattoo removal businesses are using this medium more and more because of how well the procedure appears in video. Many potential customers are more inclined to schedule an appointment after seeing the immediate tattoo laser response during treatment. Instagram is also a great way to track before and after results.
Free Press
Free publicity through a local newspaper, magazine, radio, or news channel is a great way to spread the word about your business. Furthermore, having an established and reliable editorial source market your business will definitely help build your business's credibility. The key to obtaining free press is to target publications or news sources that are well known to your target customer. Secondly, you want to have a story that is different, stands out, and will be shared with others. Below are two examples we've seen work for many laser tattoo removal businesses.
Bad Tattoo Contest – Create a contest where people can send in a picture and story of a bad tattoo they regret. Contestants and other people can vote on the worst tattoo and the winner will receive a free tattoo removal treatment or discount.
Election Day Discount – Anyone that comes in with an "I Voted" sticker on election day gets their first tattoo removal treatment for free or discounted.
Referrals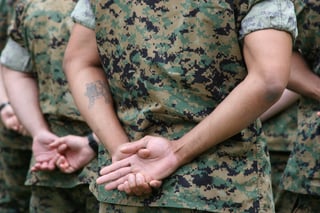 Getting referrals from similar businesses is a great way to create a win-win relationship while targeting your core demographic audience. The average laser tattoo removal patient is a female in her late 20s. Building relationships and referral programs with businesses that also target this demographic can help increase your clientele base. Tattoo shops, medical spas, beauty clinics, laser hair removal clinics, and military bases/recruiters are all examples of businesses that are great with which to create referral partnerships with.
When reaching out to other businesses, it is best to offer a special incentive for them and their clients. For example, you could go to a tattoo shop and offer their customers a special cover-up deal that gets them 10% off laser tattoo fading and removal. In return, you can refer your clients to the tattoo shop for additional artwork or cover-ups. The same goes for aesthetic businesses. Find a medical spa that isn't offering laser tattoo removal and refer clients to each other's services.
Due to strict military policies, many military applicants are prohibited from having tattoos with certain content or on specific parts of the body. Offering free or discounted laser tattoo removal to military applicants, active members, or veterans is a great way to gain customers.
Email Marketing
Email marketing helps increase lead generation as well as customer engagement, and it's completely free to set up! Share information with existing customers about your business, laser tattoo removal news, special promotions, etc. Create follow-up emails that remind your customers when their next appointment is due. Giving your customers continued attention will increase their likelihood or returning and telling their friends about your services.
Many entrepreneurs think you have to pay an agency or hire a marketing guru to set up an email campaign. This is completely false. Email marketing is free and very easy to setup. Sites like MailChimp allow small business owners to send marketing emails and automated messages to customers for free.
---
Marketing is extremely important for new and old laser tattoo removal businesses, but it doesn't always have to be tied to spending large sums of money. There are many affordable and free resources that can help increase customer acquisition.
Whatever free marketing ideas you decide to pursue for your business, we encourage all business owners to constantly look for new outlets to experiment with. Commitment and a willingness to work hard are two of the best ways to generate great results.
If you're interested in learning more about how to market your laser tattoo removal business, give us a call and we'll get you connected with an Astanza marketing representative.
Learn More
Check out these other resources from Astanza: