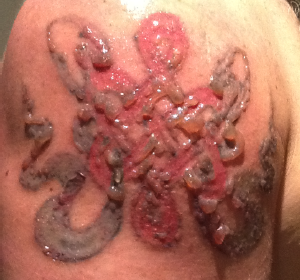 The initial tattoo removal consultation is an important moment for every patient and every practice.
It's an opportunity to showcase your knowledge of the procedure, establish rapport with your patient, and gain their trust so they decide to proceed with treatments.
You'll want to answer their questions thoroughly and express your expertise in laser tattoo removal.
We've gathered the most common patient questions about laser tattoo removal for your reference. Anyone that interacts with a patient – from the receptionist to the practitioner – should feel confident discussing these topics.
Looking for a laser tattoo removal treatment? Click here!