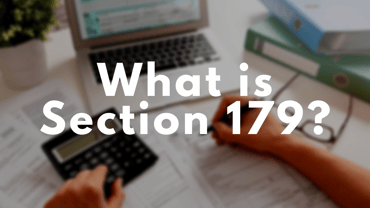 What is Section 179, and why should you care about it if you're a business owner?

Business owners who have purchased capital equipment in the past recognize Section 179 as a way to save money while continuing to grow their business. Section 179 is a tax break designed to encourage business owners to invest in their business, simultaneously boosting the economy as a whole.

If you own a business – a tattoo shop, med spa, physician practice, etc. – be sure to take advantage of Section 179 to save thousands on your taxes.