Recently Astanza's VP of Marketing, Brian Hasenbauer, hosted a Zoom webinar with Scaling Up Coach, Mark Fenner. This 45-minute webinar focused on actions that med spas, and those in the aesthetics industry could improve their culture, customer experience, and profitability in 2021.
During this pre-recorded webinar, we discussed five key points to support your business planning and success, no matter what comes your way in 2021:
What are you passionate about? - Do you have core values or are you "soulless?"

Your Culture and Your People - Who would you keep? Who don't you want ever to show up again?

Huddles - Not for just when it's cold out

Metrics - We do beauty, not data, so why does it matter?

Strategy - What do hedgehogs have to do with anything?
Verne Harnish, the founder of the world-renowned Entrepreneurs' Organization with over 14,000 members worldwide, developed the Scaling Up platform and methodology. Scaling Up coach, Mark Fenner, is excited to share his expert advice and insight to help aesthetic business owners implement positive internal change to achieve rapid growth and improved profitability.
Learn how to assess your culture strategy routines, optimize your strategic goals, enhance your team's focus and measurement, and nurture planning routines for increased accountability and success.
Planning for success may seem hard to tackle, but with the right vision, tools, and plan, your business can be well on its way to victory. By defining your company culture and core values, your team can work towards the same goal and deliver actionable strategies that lead to business growth.
We captured a recording of the recent webinar, and you can click here or on the image below to receive a copy of the webinar that you can watch at your convenience.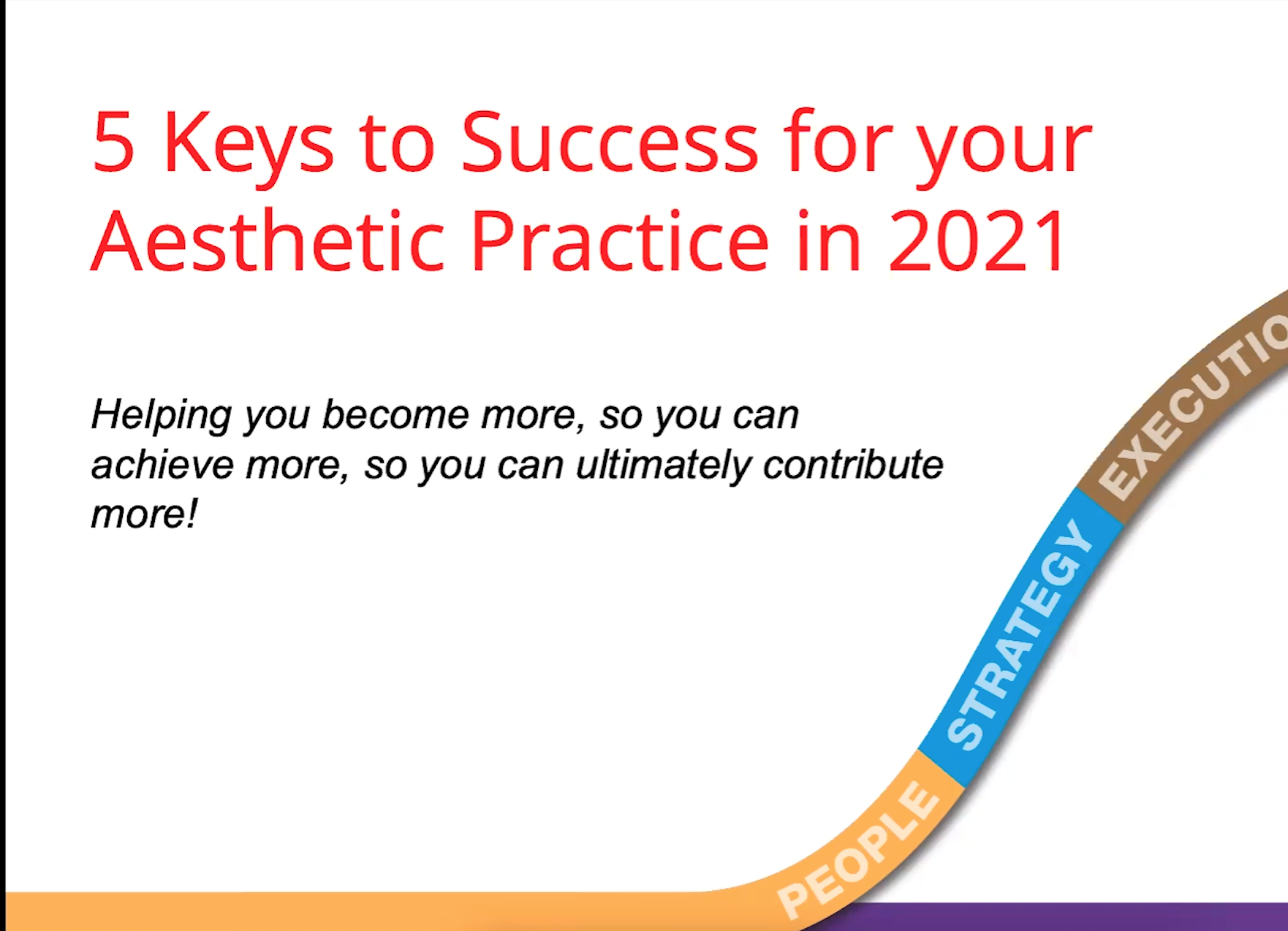 In addition to this recent webinar, we archive all of our webinars and content. We've created a comprehensive Aesthetic Resource Library for clients and those researching tattoo removal lasers, hair removal lasers, laser regulations, marketing tips, and more.
Here's some of our most viewed content that is now available in the Astanza Aesthetic Resources library! You can click here to access the entire library.
EBOOKS
WEBINARS
RESEARCH RESOURCES
We sincerely hope that by utilizing these resources, you can build a solid aesthetic practice and help change your patients' lives. Our mission at Astanza is #changinglives, and we want to be the company that helps you do the same. If you have questions about how you can grow or start your aesthetic practice, let us know! We love connecting with business owners and aesthetic professionals! To get in touch with us today, click the image below to watch the on-demand webinar and get in contact with us today!