One of the most important things to consider when buying a laser is technical support. With any purchase you make, you want to know that the product you're investing in is backed by fast and reliable service in the event of a malfunction.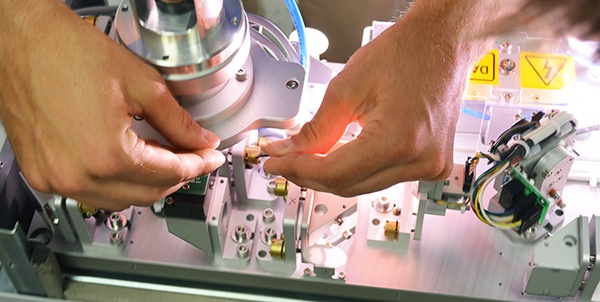 This especially applies to laser tattoo removal, a service that boasts fast treatment sessions and little to no patient downtime. Without a functioning laser, your entire business is set back, potentially for long periods of time or until you are able to have it repaired by your laser manufacturer. On the off chance that your laser system is in need of maintenance, you want to ensure that you have a team of experts that you can rely on at any time to get you the help you need.
Astanza Laser prides itself on having the fastest, most knowledgeable service team in the industry. Our laser engineers go above and beyond to help our customers with technical and clinical issues, both nationally and internationally. The best part – they are actually Astanza engineers, not an outsourced service.
---
Fast, In-House Support
When researching which manufacturer to purchase your laser from, a question you should always ask is, "can you fix my laser in the event of a technical issue?"
If they cannot confidently answer that they have a reliable service team readily available to help you, it's safe to say you should find yourself a different provider. Surprisingly enough, not all laser manufacturers have technicians on staff. In fact, some companies outsource their service through the use of third party technician companies or contract workers. This can lead to miscommunication, extended downtime, treatment cancellations, and, ultimately, lost business.
Astanza's technical service team is 100% dedicated to providing 'round the clock support, 24 hours a day. Taking care of clients from New Zealand to New York, our full-time engineers are extremely knowledgeable in the operation and repair of Q-switched laser systems and are accessible over phone, via email, and, of course, travel. In addition, to curb the need for emerging repairs, preventative maintenance is something we take very seriously at Astanza. All Astanza lasers come with affordable extended warranties that include regular preventative maintenance visits to ensure all systems are in the best working condition.
Meet Our Team
We interviewed the crew of mechanical and biomedical engineers that make up Astanza's service department so you could get to know them better. Here's what they had to say: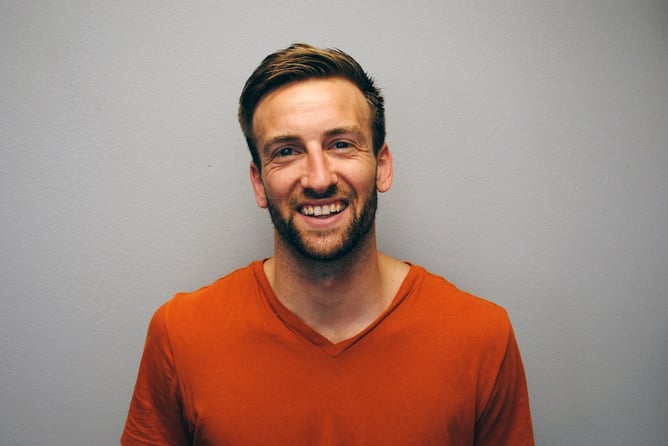 Justin Arnosky | VP, Service
A huge part of my job over the last three years has been working one on one with our clients, and developing a rapport with them. The practitioners we train as part of the laser installation process get a sense of comfort when we work with them. This makes it easier and less stressful for clients to reach out when they have issues – operational, technical, or clinical in nature.
We pride ourselves in being highly responsive to any issues or questions, and will respond to nearly any issue with a path forward within an hour of the received request. For the issues that can't be resolved remotely (which are few and far between), we look into travel plans to get us to the client absolutely as fast as possible. We know that nobody wants downtime with their business, and we work hard to make sure all our clinics resume normal operations with minimal lost revenue and rescheduling.
Outside of work, I'm an avid endurance athlete, and have been racing for about 10 years. I've completed 2 marathons, 2 ultramarathons, 70+ triathlons of varying distances, and 11 Ironman triathlons. This hobby has lead to two trips to Hawaii to compete in the Ironman World Championship. I'm originally from Midland, Michigan. It's HANDy to have a map on me at all times, because few people know where Midland is. I attended the University of Michigan for a degree in Movement Science (Go Blue!), then went to Clemson University for my Master's in Bioengineering (Go Tigers!). Growing up in Michigan, I'm a loyal Tigers/Pistons/Red Wings/Lions fan, so it's been a rough couple of years for my teams.

Richard Johnson | Biomedical Engineer
One of my favorite things about working at Astanza is being able to solve problems. Our service team does everything from installations, preventative maintenance, technical support, etc. I love being able to train clients on-site at their location because it gives me the chance to create strong relationships with them, rather than just helping them over the phone. And because we have clients all over the world, I'm able to travel to different cities and countries that I probably would never have visited on my own. I'm really glad to be a part of such a close knit, hard working team, that actually cares about getting issues solved as quickly as possible.
I enjoy watching Netflix and sports on my downtime. I also like to play basketball and football with my friends on the weekend. My favorite TV shows are action comic shows, especially DC comics. My favorite food, hands down, is pizza.

Armando Diaz | Biomedical Engineer
I really enjoy working in the service department because I get to visit and talk to our clients about how well their tattoo removal business is going, as well as how effective our systems are for their clients. It is important to us to ensure that our clients' systems are performing at their finest and that they are generating great results. Another great aspect about the Astanza Laser service department is how responsive we are to any questions or issues that our clients might have – we actually work around the clock.
I was born and raised in Venezuela until I moved to Indiana to attend the Indiana University-Purdue University Indianapolis. When I am not at work, I like to be outside and do outdoor activities. I really enjoy traveling and trying out new restaurants, I LOVE FOOD. I also enjoy going to any kind of sports game, especially soccer and basketball.

Josh Walsh | Biomedical Engineer
Astanza Laser is a top notch place to work. I have only been in the service department for a few months, but I already feel right at home. The process of working with clients from all walks of life, helping them through both technical and clinical questions has been a challenging but fun and fulfilling role. In addition to consultation, our service department does routine maintenance on all of our lasers, provides rapid on-site repairs for emergencies, and handles on-site installation. I always look forward to every new encounter on the numerous trips we take and look forward to my return visits.
The key to our service department's success is the knowledge that each member possesses. We pride ourselves on being able to answer any question that comes up. We are on-site, taking care of service calls within a day – it's impressive!
I am a pretty big movie buff and enjoy watching films of all genres. I played rugby at the University of South Carolina and while I don't currently play rugby, I love to go out and be active. Jon Snow is my hero. "For the watch!"
---
At Astanza, we define our success through the success and satisfaction of our clients. From 24-hour telephone support to on-site installation, training, and troubleshooting, our fast and reliable service is second to none.
Astanza recruits the most knowledgeable and friendly service staff to ensure our clients receive the best support in this thriving business. If you're interested in learning more about our state-of-the-art systems and cutting-edge service, give us a call at (800) 364-9010.


Learn More
Check out these other resources from Astanza: